Welcome to Buffalo Presbyterian Church, an historic church with deep roots in a beautiful setting.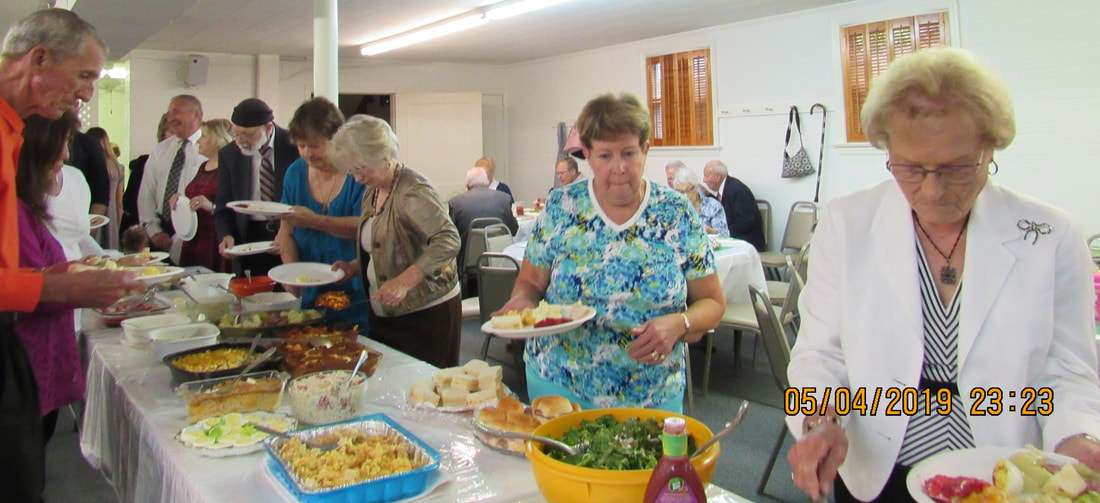 Our 122nd Anniversary was celebrated at Homecoming 2019. We invite you to join us next year on May 3, 2020.
Buffalo Presbyterian Church, PC(USA)
Welcome to our website. Our congregation has over two centuries of history at this location, and continues to be a vibrant and vital church family to each other, our community, and the world. Please note the many activities in which we participate found on the News & invitations page. Also note the bright and energetic faces of our church family. If you desire to be part of a church family that is committed to each other, we invite you to join us for worship or any of the other activities noted here. We gather by the grace of our Lord Jesus Christ and all are invited to participate.
Worship Services are every Sunday at 11:00 A.M
.
We would be delighted to welcome you!
There are a variety of other gatherings at various times throughout the month and in different seasons!
Buffalo Presbyterian Church
1333 Carthage Street ~ Sanford, NC 27330 ~ (919) 776-7313
Email:
buffalochurch@windstream.net
A member congregation of the Presbyterian Church (USA)
within the Presbytery of Coastal Carolina
www.pcusa.org
www.presbycc.org